We have a selection of the famous 'Blue Label' wines from Urbina celebrate wines from Rioja of the very highest quality, aged at the Bodega and bottled upon release.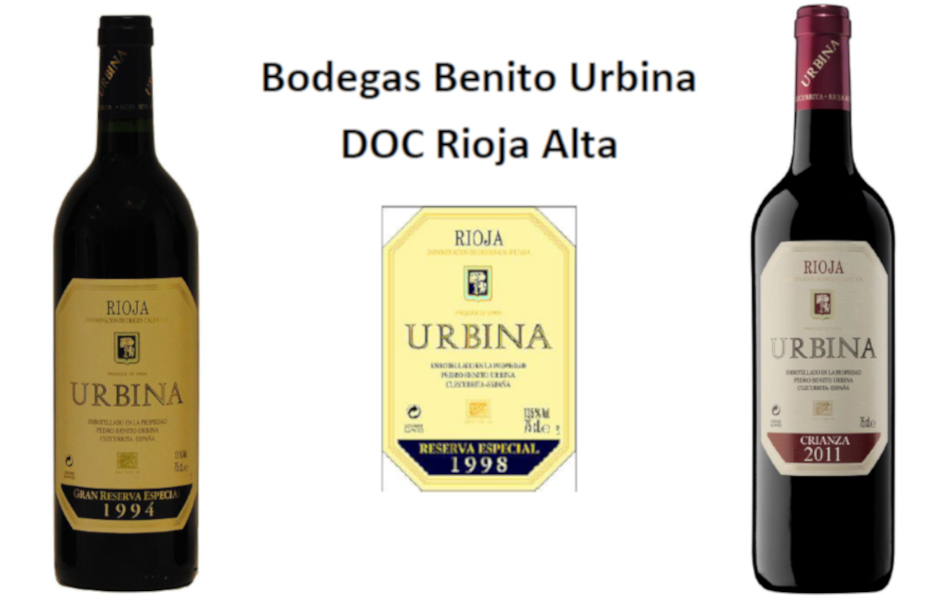 Bodegas Benito Urbina is a family-owned, Single Estate, situated in Cuzcurrita de Rio Tirón, on the north western edge of Rioja Alta, Northern Spain. It is an area that produces wines with a great capacity for ageing, and is therefore excellent for the production of Reservas and Gran Reservas.
They own 75 hectares of vineyards where terroir plays an essential role in their vineyards: clay-calcareous soils on the right bank of the river Tiron are ideal for wines which undergo the lengthy ageing process characteristic of the Urbina wines, clay-ferrous soils in the villages of Urunuela-Cenicero are perfect for their younger wines and finally sandy-limestone on the left bank of the river Tirón close to Haro, are suitable for the Urbina wines positioned between these previous two.
Four generations have been dedicated to the cultivation of the vineyards and production of wine since 1870. Their sole objective, the production of quality wines, is achieved by careful viticulture using traditional techniques, harvesting by hand, the application of organic fertilizers only, avoiding the use of weed killers and pesticides, and the use of indigenous yeasts.